The Poets' Tree

Richard E. Lee Remembered

Life Stories of Civil War Heroes

Voices from the Fields

Olive Through the Ages

Gordon T. McClelland Art and Labels

The Slackjaw Bros.

Orange County Historical Society

Daughters of Eve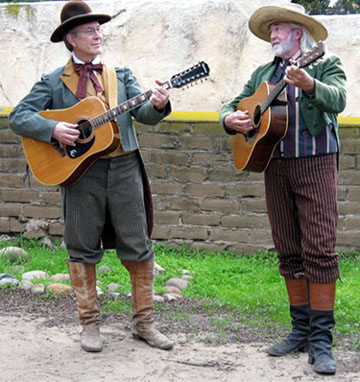 The Slackjaw Bros., Brother Tom and Brother Ray, are musicians who collaborate musically to revive songs of past eras, such as the American Civil War. They also perform as The Retro-Rockits, delivering tunes from the 1950s and '60s; the golden age of American popular music.

To listen to cuts from their "Almost Live" CD, or for performance schedule and contact information, visit:
http://dragoon1st.tripod.com/sb/index.html .