ELEVEN STARS OVER THE LAST MOMENTS OF ANDALUSIA

Our tea is green and hot: drink it. Our pistachios are fresh; eat them.
The beds are of green cedar, fall on them,
following this long siege, lie down on the feathers of our dream.
The sheets are crisp, perfumes are ready by the door, and there are
plenty of mirrors:
Enter them so we may exist completely. Soon we will search
In the margins of your history, in distant countries,
For what was once our history. And in the end we will ask ourselves:
Was Andalusia here or there? On the land...or in the poem?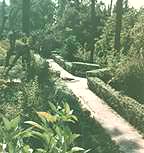 - Mahmud Darwish

photo by CNO