Ceremonial Sounds flier
October 9, 1991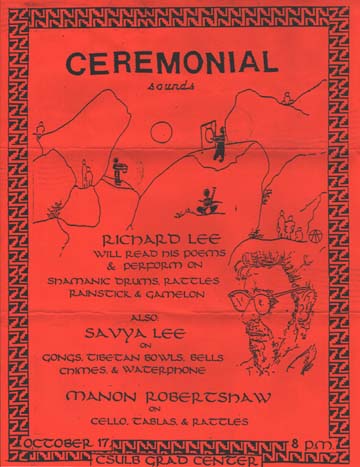 Ceremonial Sounds performed at the CSULB Graduate
Studies Center on October 17, 1991 at 8 p.m. As this flier
I received on October 9 reads: "Richard Lee will read his
poems and perform on Shamanic drums, rattles, rainstick
and gamelon. Also, Savya Lee on gongs, Tibetan bowls,
bells, chimes and waterphone. Manon Robertshaw on cello,
tablas and rattles."