From the Diary of Clara Solomon:


Orders Issued by General Butler
---
In this journal entry, Clara writes of general orders 28, 29, and 30—issued to the citizens of New Orleans by Major General Benjamin Butler during the Union Army's occupation—and of her reaction to these orders.

Saturday, May 17th, 1862

6 ¾ A.M. I have been up for some time, & in obedience to A.'s [my elder sister Alice's] orders, the Paper was brought to her, & the general orders No.29 & 30 [issued by Union Major General Benjamin Butler] were so unexpected & startling that they completely unnerved me, & I was unable to continue my toilette. I was not quite right in saying that they were unexpected for do we place any reliance on the word of that unprincipled Butler?

Order No.29, "On the 27th day of May, all circulation of or trade in Con. [Confederate] notes & bills will cease within this department, & all sales or transfers made on that day will be void, & the property confiscated to the U.S."!! Now, how terrible a blow is this. The greater part of the money now in circulation is the Con. notes, & the loss to many will be enormous. None, I presume, will now be received in payment & what substitute are we to have. The "Wretch" [Butler] said in his proclamation that he would allow them as a legal tender, & see how he has violated his word. I have no doubt but it will produce a great commotion in the city & why shouldn't it, when it will involve the ruin of thousands.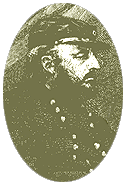 General order No.30. The N.O. Delta [New Orleans Delta newspaper] having published in today's issue, an article discussing the cotton question in a manner which violates the terms of the Proclamation, from these headquarters, the office of that paper the office of that paper will be taken possession of & its business conducted under direction of the U.S. authorities…. The continuation of the order is, "The N.O. Bee, having published an elaborate though covert article in favor of the burning of the cotton & the mob, is hereby suppressed. No publication of any kind will issue from that paper until further orders"….

The taking of this city & the burning of our cotton will be the making of our Confederacy, for it will show the foreign nations that we are in earnest & willing to make any sacrifices, that we are a brave determined people imbued with the same spirit as were those 13 little colonies who triumphed over the greatest nation on earth. There were gloomier days than this during the Revolution, for says a London paper, "the capture of Charleston or N.O. itself would, if the Southerners intend to hold out, be but the commencement of the war. Let it be remembered that we took all these cities & Boston & N.Y besides during the war of Independence. We had nothing to conquer but the Atlantic coast & we found after a fair trial that it was impossible. It was not so much the volunteers as the country which beat us. We had a much more desperate battle & a much more glorious success at Bunker Hill, than the Fed. had at Fort Donelson but it had little value towards the conquest of Massachusetts". This seems as though they were decidedly in our favor….

The weather is at present fine, but yesterday we had a touch of summer & we again realize that this house is not adopted to that season. It is a very unpleasant summer residence & had things been different it was Ma's intention to move [to another residence], but can we now think of such a thing, unsettled as we feel. I declare I, & in fact we, are so foolish. When the bell rings all kind of antics are practised, & I dread to ask who it is, fearing that the response will not be "Pa". Oh! ye minds! waft to us some tidings of him….

…[Yesterday] afternoon A. [Alice] & I made up our minds to go to Mrs. Caulfield, so we made our most elaborate toilettes for that purpose & by 6 ¼ left our abode. A pleasant walk of a few minutes brought us in sight of her residence, & we espied the "venus" standing on her gallery. She ran down to greet us, & said that she was so happy to see us. She looked very pretty & as I gazed upon her I did not wonder that the title of the "prettiest lady in N.O." had been awarded to her. But—she is not my style. Oh! for the "golden hair & eyes of heaven's own blue"! She had a great deal to say as all have at these times & you can imagine the general topic. The house next to her is unoccupied & cheap & she is so desirous for Ma to take it. I don't know if I should be pleased, for you know "Too much familiarity", etc.

Several of the d--m wretches [soldiers] passed, some in carriages & some on horseback. Oh! that—I could have had [at] them. Ma's strict orders were that we should be home before dark & for fear of being prohibited in the street, at all, we left early….

When I arrived in School [today], I noticed an unusual stir & commotion & when I inquired the cause, there was some astonishment expressed that I had not heard the news, the General order, No.28. I was informed of it & when Miss B. came she read it. "Be silent that you may hear. As the soldiers of the U.S. have been subject to insults offered to them by the women (calling themselves ladies) of N.O., I hereby order that should any female treat with contempt, or insult in word, gesture or movement any officer & private under my command, she shall be liable to be treated as a woman of the town, plying her avocation".

…I cannot express to you the indignation this thing awakened, my feelings are akin to a lady, who speaking of the subject, said "I cannot tell you how I feel or what I think". I hear that the men were perfectly exasperated for you know the insult offered to us is also to them. The cowardly wretches! to notice the insults of ladies! But the news will get abroad & then we shall be praised for our actions. They will see the spirit of our women, aged, even children, but they dare not notice their insults. And how did they expect to be treated. Can a woman, a Southern woman, come in contact with one of them & allow her countenance to retain its wonted composure. Will not the scornful feelings in our hearts there find utterance. They may control our actions, but looks, they never can.

Nothing was thought of in school, but it, & there was also some unusual excitement, as it is rumored that it is their intention to pay a visit to the School, & they are daily looked for. The High School was to be closed on the morrow [Jefferson Davis had ordered a fast day], but I think it is injudicious to so totally disregard But.'s [Butler's] orders. True, Davis is superior to him, but we, we are the captured in a captive city & as servile to them as is the slave to his master. Oh! how long will, can this state of things exist?….

Went over to Mrs. N. [Sarah Nathan], Mr. N. [Sammy Nathan of the Crescent Artillery] very much enraged, so much so, that he determined to say nothing. A long argument & discussion was kept up, upon patriotism, the different ways of showing it, etc., etc….

No one came at night & after the usual programme retired. Endeavored to kill as few mosquitoes as possible. For two reasons, the first being that we should be polluted by being touched by "Yankee blood", & secondly each one increases the number & aids in biting & tormenting them. I wonder how they like them! Oh! ever & anon come thoughts, come gentle thoughts of the poor Delta.
---
The Civil War Diary of Clara Solomon: Growing Up in New Orleans, 1861-1862, edited by Elliott Ashkenazi, Louisiana State University Press, Baton Rouge, LA, 1995, pp. 367-370.

Images: Clara Solomon care of Alice Dale Cohan; Major General Benjamin Butler, by Mathew Brady Studio, circa 1864 (National Portrait Gallery, Smithsonian Institution).
Solomon Index | Previous Page | Next Page
Back | Home
Copyright © 2003 1st Dragoon's Civil War Site. All rights reserved.

Spider Map Index