The map on this page shows the Olive community and surrounding area, using the Olive Road District map of 1920 as a basis.

Take a tour of the Olive community by clicking/tapping the link (beneath the map on this page) for the section or page you wish to visit. In each section, the structures located in that area are marked, along with pertinent information.
Click/tap the map below to view it larger.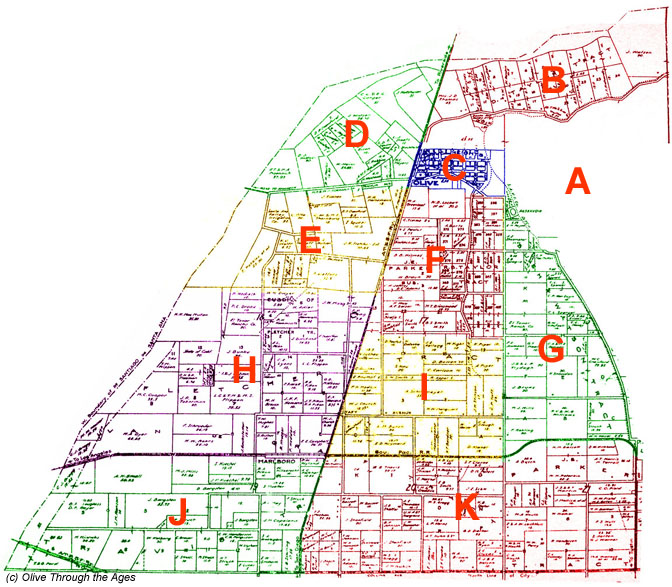 Click/tap the link to go to that section or page:
NOTE: Sections F, G, I, J, and K are yet to be built.